The world is shift­ing toward dig­i­tal learn­ing. Online train­ing has evolved from a sim­ple trend to an indis­pens­able part of pro­fes­sion­al devel­op­ment today. With the wave of glob­al­iza­tion and chang­ing indus­tri­al land­scapes, online train­ing acts as a cru­cial bridge con­nect­ing geo­graph­i­cal­ly dis­persed teams. There remains, how­ev­er, one major chal­lenge: con­vert­ing offline trea­sures into engag­ing dig­i­tal cur­ricu­lums.
Com­pa­nies that use e‑learning tools and strate­gies have the poten­tial to boost pro­duc­tiv­i­ty by 50%. For most firms, this can result in a sig­nif­i­cant increase in rev­enue.
The Landscape of Offline Content
There has been a long-stand­ing empha­sis on tan­gi­ble resources by cor­po­ra­tions — man­u­als, work­shops, and face-to-face train­ing ses­sions. These mate­ri­als are not sim­ply com­pi­la­tions of infor­ma­tion; they're reser­voirs of cor­po­rate cul­ture, dis­tilled wis­dom, and decades of indus­try knowl­edge. It is not suf­fi­cient to sim­ply move this con­tent online. The essence is to redesign, or more impor­tant­ly, reimag­ine, it for a dig­i­tal audi­ence accus­tomed to inter­ac­tiv­i­ty, acces­si­bil­i­ty, and imme­di­a­cy.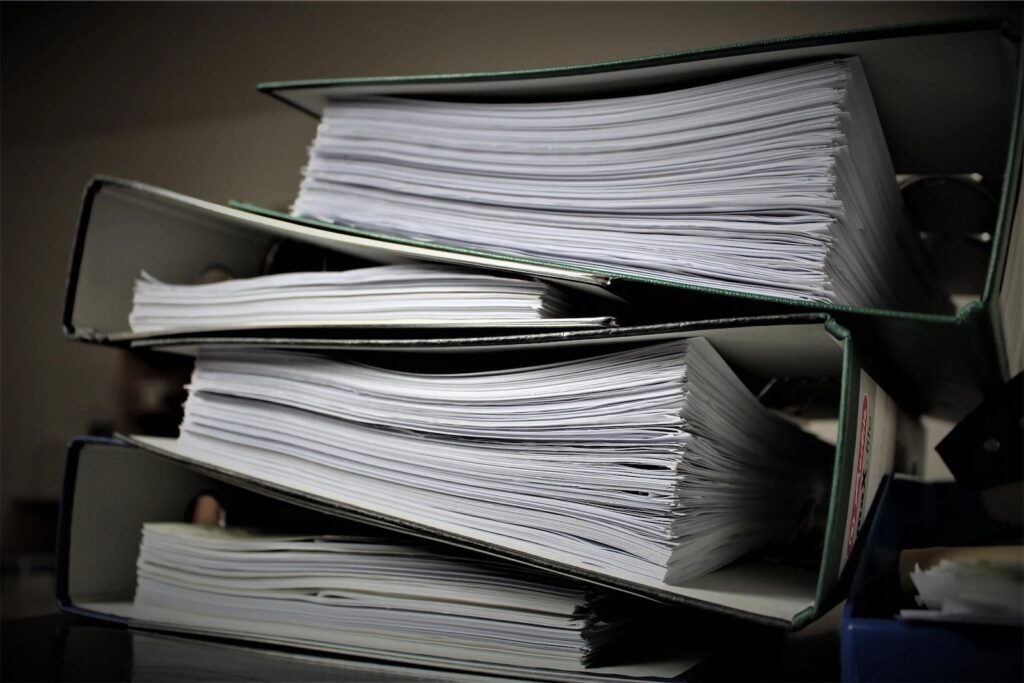 The Challenge of Content Digitization
The dig­i­tal learn­er of today, armed with a wide array of infor­ma­tion sources and besieged by decreas­ing atten­tion spans, seeks more than a sim­ple upload but­ton. The 'Mount Ever­est' orga­ni­za­tions must con­quer in order to meet these demands while main­tain­ing the core essence and depth of their con­tent. There is a thirst for bite-sized, inter­ac­tive, and engag­ing con­tent.
Engaging and Structured Online Learning
In order for learn­ers to mas­ter dig­i­tal learn­ing, they need to learn foun­da­tion­al con­cepts before pro­ceed­ing to deep­er con­cepts. Effec­tive online cours­es are care­ful­ly scaf­fold­ed, intro­duc­ing learn­ers to fun­da­men­tal con­cepts first. But struc­ture alone doesn't cap­ti­vate; it's the ele­ment of engage­ment, the allure of inter­ac­tive quizzes, sim­u­la­tions, and real-world appli­ca­tions that turns pas­sive read­ers into active par­tic­i­pants. The seam­less inte­gra­tion of these inter­ac­tive ele­ments is essen­tial.
The Role of Technology in Content Digitization
Tech­nol­o­gy has enabled us to cre­ate game-chang­ing tools. Arti­fi­cial intel­li­gence and data ana­lyt­ics, while often praised for their prowess, have a pro­found impact on dig­i­tal learn­ing. In addi­tion to cus­tomiz­ing learn­ing paths, they gain invalu­able insights from user inter­ac­tions, offer­ing valu­able insight into areas that need improve­ment. Through this data-dri­ven approach, con­tent remains rel­e­vant, impact­ful, and rel­e­vant to learn­ers' chang­ing needs.
Embrac­ing these tech­no­log­i­cal advance­ments, plat­forms like 'Get More Brain' pro­vide an opti­mal solu­tion for orga­ni­za­tions. They stream­line the intri­cate process of dig­i­tiz­ing offline con­tent by struc­tur­ing and embed­ding learn­ing paths direct­ly with­in their inter­face. What was once a daunt­ing task, tak­ing com­pa­nies months or even years to per­fect, has now been rev­o­lu­tion­ized. With solu­tions like these, the dream of trans­form­ing sta­t­ic mate­ri­als into vibrant, inter­ac­tive online mod­ules can be real­ized in mere weeks, show­cas­ing the true poten­tial of mod­ern dig­i­tal learn­ing.
Empowering Digital Collaboration with 'Get More Brain'
As a col­lec­tive jour­ney, dig­i­tal learn­ing is more than just indi­vid­ual growth. This is demon­strat­ed by plat­forms such as 'Get More Brain.'
The Mes­sen­ger fea­ture is more than just a chat tool; it's a dynam­ic space for exchang­ing ideas, seek­ing clar­i­ty, and brain­storm­ing. It exem­pli­fies how dig­i­tal tools can recre­ate the vibrant ener­gy of a phys­i­cal class­room.
A work­book epit­o­mizes per­son­al­iza­tion. When learn­ers are giv­en the auton­o­my to select, curate, and con­sume their learn­ing mate­ri­als, they are not just con­sum­ing but engag­ing with them as well. This tai­lored approach keeps learn­ers inter­est­ed, curi­ous, and engaged.
Shared insights, whether with peers, men­tors, or man­agers, enrich the learn­ing ecosys­tem. It's about trans­form­ing indi­vid­ual insights into col­lec­tive wis­dom, where shared insights fos­ter a nur­tur­ing com­mu­ni­ty for con­tin­u­ous learn­ing.
Conclusion
There are a lot of chal­lenges asso­ci­at­ed with tran­si­tion­ing from offline con­tent to engag­ing online mod­ules. How­ev­er, there are also enor­mous oppor­tu­ni­ties. We must nav­i­gate this trans­for­ma­tion with strate­gic fore­sight, tech­no­log­i­cal lever­age, and a pro­found under­stand­ing of the dig­i­tal learn­er.
If you're curi­ous about how Get More Brain can trans­form your learn­ing and devel­op­ment strat­e­gy, I invite you to fol­low me on Medi­um or LinkedIn, leave a com­ment below, or reach out to me direct­ly. Let's con­nect, explore, and work togeth­er to enhance per­for­mance, engage­ment, and reten­tion in your work­place.
Remem­ber, the future belongs to those who embrace learn­ing as a strate­gic pri­or­i­ty. Hap­py explor­ing!
This post was first pub­lished on Medi­um.