Introduction
In our rapid­ly evolv­ing and com­pet­i­tive busi­ness world, sales teams must con­tin­u­al­ly adapt, inno­vate, and hone their skills. Work­ing at Get More Brain, I've inter­act­ed with sales lead­ers across var­i­ous sec­tors. A recur­ring theme that emerges from these enlight­en­ing dis­cus­sions is the unde­ni­able val­ue of fos­ter­ing a learn­ing cul­ture with­in sales teams. This is regard­less of whether these teams share phys­i­cal office space, oper­ate from dif­fer­ent cities, or are a blend of hybrid/remote.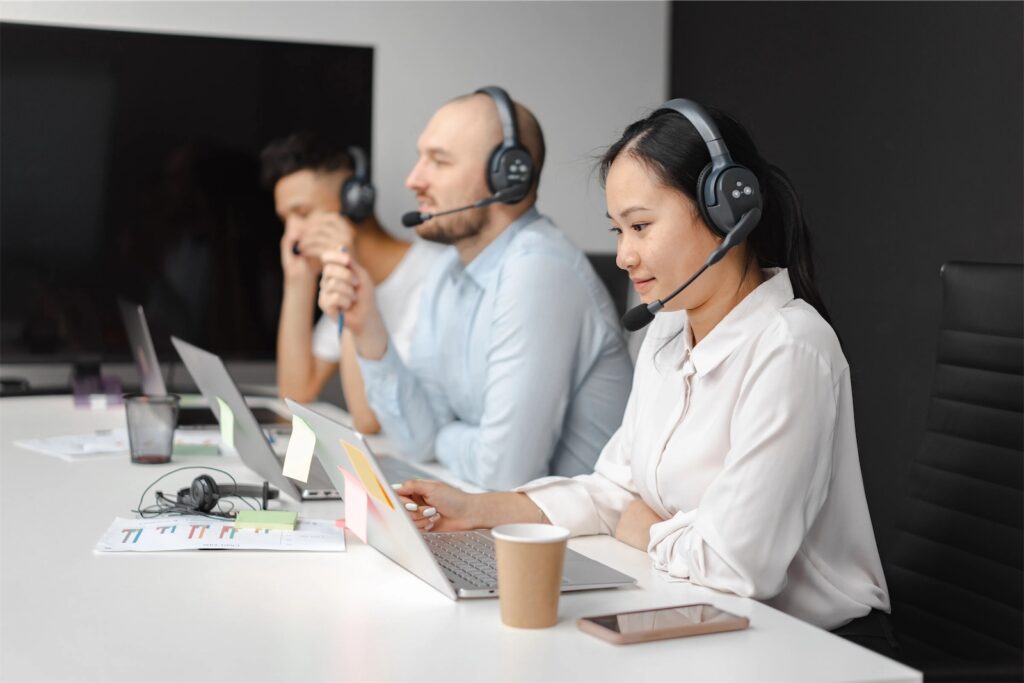 The Importance of a Learning Culture
Cre­at­ing a learn­ing cul­ture with­in a sales team sig­ni­fies the devel­op­ment of an envi­ron­ment where con­tin­u­ous learn­ing is not only encour­aged, but also reward­ed and cel­e­brat­ed. This envi­ron­ment cat­alyzes curios­i­ty, inno­va­tion, and resilience, traits direct­ly linked to improved sales per­for­mance. An orga­ni­za­tion that suc­cess­ful­ly estab­lish­es a robust learn­ing cul­ture pro­motes shared learn­ing and best prac­tices among its team mem­bers, irre­spec­tive of their geo­graph­i­cal loca­tions. This leads to increased pro­duc­tiv­i­ty and inno­va­tion. This claim is sup­port­ed by a Har­vard Busi­ness Review study that reports orga­ni­za­tions with a strong learn­ing cul­ture are 52% more pro­duc­tive and exhib­it 92% more inno­va­tion.
Challenges to Cultivating a Learning Culture
Build­ing a learn­ing cul­ture is far from a straight­for­ward task, pre­sent­ing sev­er­al chal­lenges. From my past roles and inter­ac­tions with var­i­ous sales teams, a key obsta­cle I often encoun­tered was resis­tance to change. This was par­tic­u­lar­ly when it came to shift­ing from tra­di­tion­al meth­ods of learn­ing and shar­ing best prac­tices. This resis­tance can be more pro­nounced when time con­straints are fac­tored in. Sales teams often strug­gle to allo­cate time for con­tin­u­ous learn­ing amidst busy sched­ules.
Anoth­er chal­lenge I've often seen is the use of a "one-size-fits-all" approach to train­ing. Such meth­ods can­not cater for indi­vid­ual learn­ing styles or accom­mo­date region­al mar­kets. They fail to engage team mem­bers effec­tive­ly, lead­ing to sub­op­ti­mal knowl­edge reten­tion. This issue becomes more com­plex when deal­ing with sales teams dis­persed across dif­fer­ent regions and time zones. Shar­ing suc­cess­ful strate­gies or tac­tics that emerge in one region often doesn't trans­late across bound­aries, leav­ing learn­ing oppor­tu­ni­ties unex­plored. Con­se­quent­ly, these fac­tors under­score the need for a more tai­lored and flex­i­ble approach to cul­ti­vat­ing a learn­ing cul­ture with­in sales teams.
Strategies for Cultivating a Learning Culture
Over­com­ing these hur­dles requires inten­tion­al strate­gies tai­lored to sales teams. First and fore­most, lead­ers should fos­ter col­lab­o­ra­tion. This will give sales pro­fes­sion­als the con­fi­dence to share ideas, learn from mis­takes, and engage in con­struc­tive dia­logue with­out fear of judg­ment or crit­i­cism.
Reg­u­lar, con­struc­tive feed­back is anoth­er cru­cial ele­ment, pro­vid­ing sales teams with direc­tion and a clear under­stand­ing of where they can improve. Encour­ag­ing self-dri­ven learn­ing allows indi­vid­u­als to take own­er­ship of their per­son­al and pro­fes­sion­al devel­op­ment, empow­er­ing them to ven­ture beyond their com­fort zones and explore more advanced sales tech­niques and strate­gies.
Tech­nol­o­gy can play a piv­otal role in cul­ti­vat­ing this kind of learn­ing cul­ture. This is espe­cial­ly true for solu­tions designed to enhance sales train­ing, such as Get More Brain. Its col­lab­o­ra­tion and com­mu­ni­ca­tion fea­tures pro­vide a plat­form for sales pro­fes­sion­als to share best prac­tices and suc­cess­ful strate­gies across dif­fer­ent regions and time zones. Get More Brain also offers per­son­al­ized learn­ing expe­ri­ences, steer­ing clear of the "one-size-fits-all" approach and cater­ing to each sales professional's unique learn­ing pref­er­ences. In this man­ner, tech­nol­o­gy serves as an enabler. This allows sales teams to unlock their full poten­tial, adapt to change, and thrive in their roles, regard­less of their geo­graph­i­cal loca­tion.
The Role of Technology in Fostering a Learning Culture
Get More Brain offers a robust solu­tion to these chal­lenges. From cus­tomiz­able learn­ing paths to fos­ter­ing open chan­nels for peer learn­ing and dia­logue, the plat­form proves to be a sig­nif­i­cant asset for sales teams. Fea­tures like on-demand learn­ing mod­ules and real-time per­for­mance feed­back enable a more tar­get­ed and dynam­ic approach to learn­ing, accom­mo­dat­ing each individual's unique needs and pace. This is some­thing I delved into in a pre­vi­ous blog, "Unlock­ing the Poten­tial of Per­son­al­ized Learn­ing: AI-Dri­ven Solu­tions for Today's L&D Chal­lenges."
From my inter­ac­tions with sales lead­ers, the con­sen­sus is clear: plat­forms like Get More Brain not only facil­i­tate knowl­edge shar­ing but also fos­ter a cul­ture of con­tin­u­ous learn­ing and improve­ment. The result is a more cohe­sive, informed, and moti­vat­ed sales team, ready to adapt to the ever-evolv­ing demands of the mar­ket­place.
Conclusion
In con­clu­sion, cul­ti­vat­ing a learn­ing cul­ture with­in sales teams, whether they are in-office, remote, or a hybrid of the two, is a cat­a­lyst for suc­cess. It paves the way for shared learn­ing, boosts pro­duc­tiv­i­ty, and dri­ves inno­va­tion. While there can be chal­lenges along the way, strate­gic approach­es com­bined with the effec­tive use of tech­nol­o­gy like Get More Brain can over­come these obsta­cles. They ensure that each team member's unique learn­ing needs are met, fos­ter­ing a more cohe­sive and moti­vat­ed sales team. As the world of sales con­tin­ues to evolve and adapt, instill­ing a learn­ing cul­ture is no longer an option but a nec­es­sary strat­e­gy for stay­ing com­pet­i­tive. Let's embrace this change and max­i­mize the poten­tial of our sales teams in this dynam­ic busi­ness land­scape.
If you're inter­est­ed in explor­ing how Get More Brain can help cul­ti­vate a learn­ing cul­ture in your sales team, I invite you to con­nect with me on Medi­um or LinkedIn, or leave a com­ment below. Let's con­tin­ue the con­ver­sa­tion, exchange insights, and explore poten­tial col­lab­o­ra­tion oppor­tu­ni­ties.
This post was first pub­lished on Medi­um.