The first step of cre­at­ing unique Learn­ing Expe­ri­ences is to engage the learn­ers. You need to make sure that the con­tent is inter­est­ing and rel­e­vant to them. Once you have their atten­tion, it's time to keep the flow!
Let's see how you can improve your Learn­ing Expe­ri­ence in five sim­ple steps:
Let's have a look in detail. Shall we?
Creating interesting and relevant content
In order to keep stu­dents inter­est­ed in what they are learn­ing, edu­ca­tors need to make sure that the con­tent is both inter­est­ing and rel­e­vant. One way to do this is to find ways to con­nect the mate­r­i­al to real-world exam­ples.
For instance, if you're teach­ing a his­to­ry les­son on the Amer­i­can Rev­o­lu­tion, you could dis­cuss how the events of that time peri­od still affect our lives today.
Anoth­er strat­e­gy is to use tech­nol­o­gy in the class­room. By incor­po­rat­ing video, audio, and inter­ac­tive ele­ments into your lessons, you can help stu­dents stay engaged with the mate­r­i­al.
Final­ly, it's impor­tant to remem­ber that dif­fer­ent stu­dents have dif­fer­ent inter­ests and learn­ing styles. By cater­ing your lessons to the indi­vid­ual needs of your stu­dents, you can help ensure that every­one can stay engaged and learn effec­tive­ly.
Tie new information to things already known
When we are try­ing to learn some­thing new, it can be help­ful to tie it to some­thing we already know. This helps our brains make the con­nec­tion between the new infor­ma­tion and some­thing that is already famil­iar.
For exam­ple, if you are attempt­ing to learn a new word in a for­eign lan­guage, you might try to find a word in your native lan­guage that has a sim­i­lar mean­ing. This can help you remem­ber the new word more eas­i­ly.
Anoth­er way to make con­nec­tions between new infor­ma­tion and what we already know is to relate it to our per­son­al expe­ri­ences. If you are try­ing to under­stand a con­cept in math­e­mat­ics, for instance, you might think about a time when you used that con­cept in real life. By mak­ing these kinds of con­nec­tions, we can bet­ter remem­ber and under­stand new infor­ma­tion.
Build a small course exactly for your audience
When design­ing a learn­ing expe­ri­ence, it is essen­tial to tai­lor the mate­r­i­al to the spe­cif­ic age group, inter­ests and abil­i­ties of the stu­dents. By tak­ing the time to build a course that is exact­ly right for your audi­ence, you will ensure that they get the most out of the expe­ri­ence and are more like­ly to rec­om­mend your ser­vices to oth­ers.
Start small and build small pro­to­types of learn­ing sequences. Test them with your audi­ence. Learn from their reac­tions and feed­backs. Improve your course and make it big­ger.
Present new information in an engaging way
In today's world, there are a vari­ety of ways to present new infor­ma­tion. Gone are the days of sim­ply lec­tur­ing to a room full of stu­dents. Now, learn­ing can take place in a vari­ety of for­mats, includ­ing audio, video, and inter­ac­tive quizzes and sur­veys.
This allows stu­dents to engage with the mate­r­i­al in a way that best suits their learn­ing style. As a result, they are more like­ly to retain the infor­ma­tion and be able to apply it in the real world. Whether you are teach­ing a group of stu­dents or pre­sent­ing new infor­ma­tion to col­leagues, be sure to take advan­tage of the many tools avail­able to make the whole learn­ing expe­ri­ence engag­ing and effec­tive.
Give your audience a chance to test their skills
Skills test­ing is a best prac­tice that allows you to assess your audi­ence's skills and knowl­edge on a par­tic­u­lar top­ic. This can be done through a vari­ety of meth­ods, such as quizzes, sur­veys, or exer­cis­es.
By test­ing your audi­ence's skills, you can ensure that they are best pre­pared for your project or work. Addi­tion­al­ly, you can use skill test­ing to iden­ti­fy gaps in your audi­ence's knowl­edge, which can then be addressed through fur­ther train­ing or edu­ca­tion. Ulti­mate­ly, giv­ing your audi­ence a chance to test their skills is a great way to ensure that they are best pre­pared to meet your expec­ta­tions.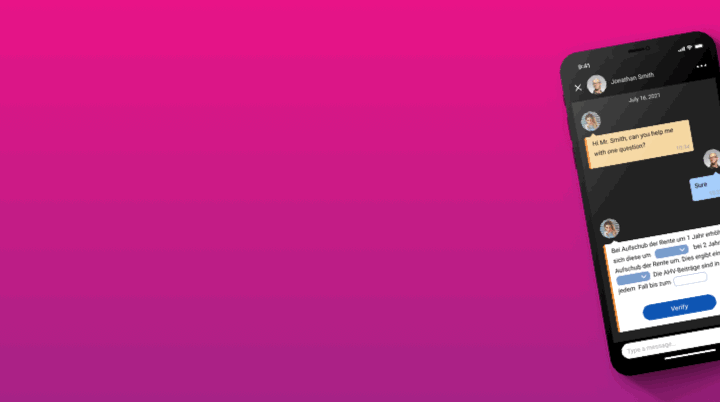 We help you improve YOUR learning experience
EdTech, or edu­ca­tion­al tech­nol­o­gy, is one of the most rapid­ly grow­ing indus­tries today. There are now apps and web­sites for every­thing from learn­ing a new lan­guage to man­ag­ing your time more effec­tive­ly. In addi­tion, EdTech is being used in more and more schools, uni­ver­si­ties and orga­ni­za­tions to cre­ate new learn­ing set­tings and expe­ri­ences for stu­dents.
Get More Brain is list­ed as one of the top EdTech Star­tUps in Switzer­land. Whether you're look­ing for a way to improve your grades or sim­ply want to learn in a more inter­ac­tive and engag­ing way, Get More Brain will help you. We are in closed beta right now, but will open our app to the pub­lic soon.
We can help you find the right Learn­ing Expe­ri­ence and the right Learn­ing Con­tent for your needs. Con­tact us today to get start­ed.
This post appeared first on our Medi­um Chan­nel.